HORMONE BALANCING ELIXIR
summary.
Our Hormone Balancing Elixir aims to support a healthy hormone cycle, assisting women suffering from PMS, period pain, menstrual acne, absent or infrequent cycles, as well as uncomfortable perimenopausal or menopausal symptoms*.
The key ingredient, chaste tree berry (vitex agnus castus), has been shown to help balance estrogen and progesterone levels. However, unlike hormonal contraception, it does not contain synthetic hormones. The benefits of this natural plant arise by stimulating the pituitary gland, specifically the production of a hormone called luteinizing hormone (LH). This indirectly levels progesterone production, which helps to regulate the menstrual cycle.
Clinical trials show that chaste tree berry has a significant reduction in symptoms of menstrual cramps and PMS including headache, breast pain and irritability. It may also assist with menstrual induced acne and skin issues.
If you are experiencing irregular or severe pain, we always recommend visiting your doctor or naturopath first.
Suggested Use: 10 - 20 drops (1 - 2ml) once per day into liquid.
Take daily for at least 3 months to see optimal results.
Do not take if you are using hormonal or oral contraceptives.
Do not take if you are pregnant.
*This may not be a complete list of all interactions that may occur. Ask your health care provider if chaste tree may interact with other medicines that you take.
(1) Hardy L M. Botanical Medicine for Womens Health. Churchill Livingston. 2010; 531 -533.
(2) Webster DE, Lu J, Chen SN, Farnsworth NR, Wang ZJ. Activation of the mu-opiate receptor by Vitex agnus-castus methanol extracts: implication for its use in PMS. J Ethnopharmacol. 2006;106:216-22.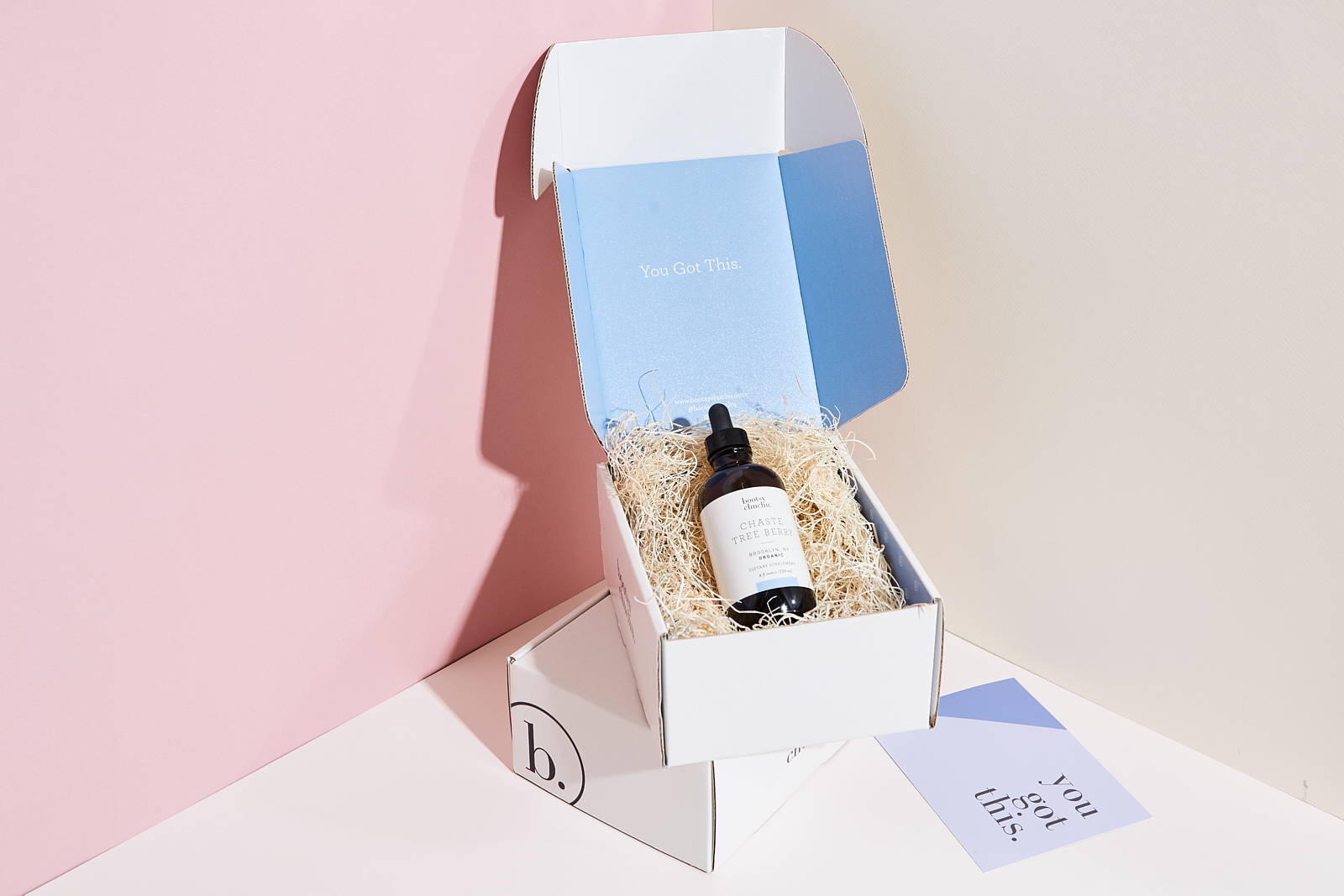 ---
Ingredients.
We seek to maintain the highest product purity and only include essential ingredients in our formulas.
Wherever possible we use organic, plant based ingredients and have committed to manufacturing and bottling our products right here in the USA.  
Our direct to consumer model makes it possible to include the highest ratio of the highest-impact, natural ingredients.
Latin Name: Vitex agnus castus
Herb Strength Ratio: 1:1
Sourced: Croatia
Manufacturing  and Labelling: USA
Glyercin is used as our preferred herbal solvent. This is what allows you to enjoy the sweet, enjoyable taste of our formulas.  
It is a clear, thick, liquid with a sweet taste. It's made by breaking down fat or oil.
Even though it's sweet tasting, it doesn't contain sugar and won't raise blood sugar levels.
Good old H20 helps us create a liquid formula that is quickly absorbed into the bloodstream.
This is considered one of the most efficients ways to consume supplements.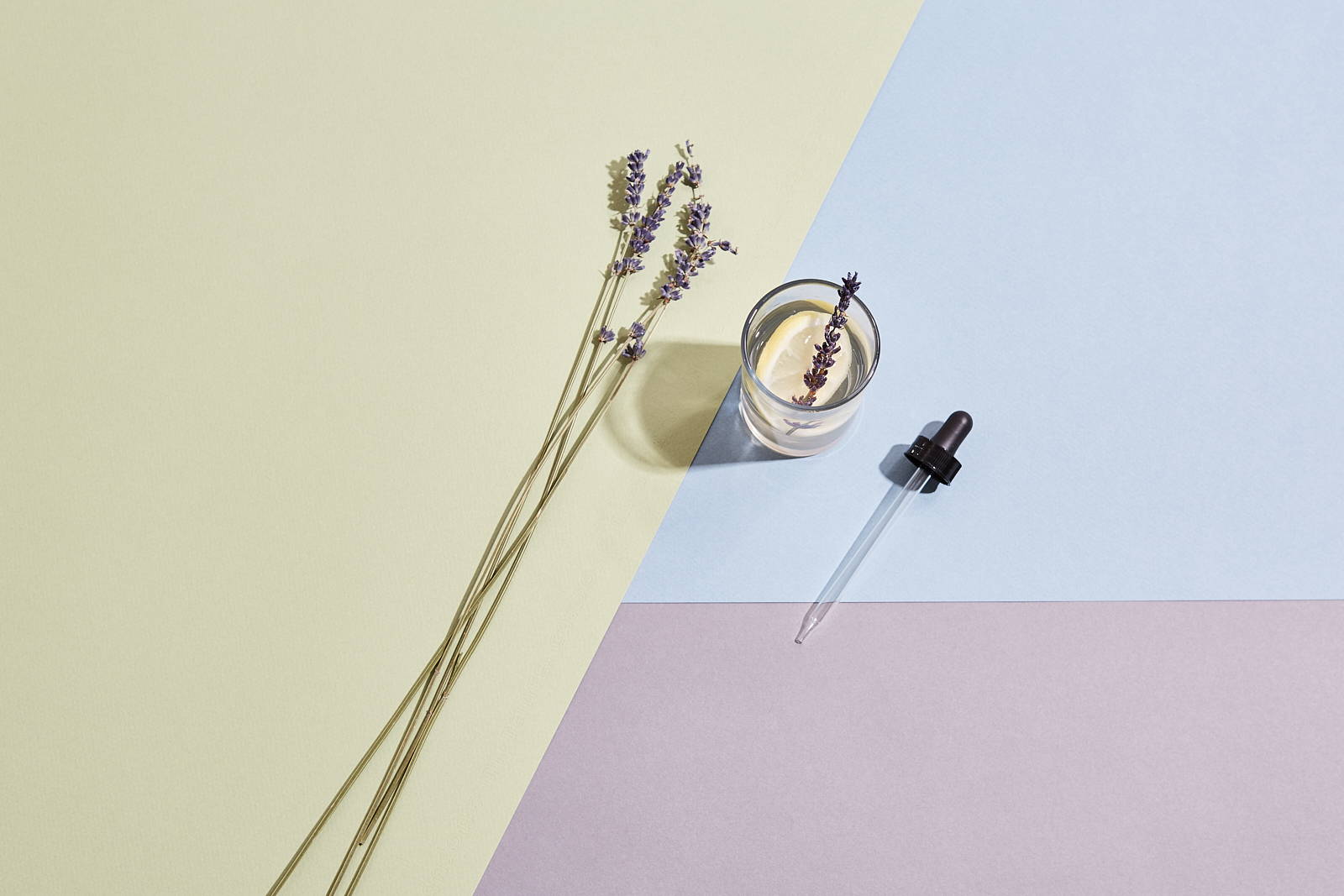 ---
RESEARCH & clinical studies.
We want to ensure every woman is well informed about their bodies and what they consume. Therefore, we have listed some of the relevant publicly available studies related to the efficacy of chaste tree berry in supporting menstrual health.
Over the past 50 years, 30 European trials of chasteberry have reported improvement of menstrual and menstruation-related disorders. Some of these are listed below.
---
TESTIMONIALS
K.Fain - Photographer
"I've been using this product for about a month now. I had so few PMS symptoms that it took me by complete surprise. I had some cramping but didn't need to take any pain relievers."
K. Dixon - Nurse
"Impressive experience with Bootsy from start to finish. I love the bottle, it fits right in with my other beauty products."
M.Foy - Marketing Director
 "The most amazing brand and product that I can swear by.... It's a plant based health formula made of organic chaste tree berry and works absolute wonders for irregular cycles or cramps/ pain and other pms symptoms. It's literally the secret weapon of good naturopaths but super hard to find - especially in tincture form. Use it for three months - results are amazing."
S.Marks - Founder
"It has been an absolute game changer. After years of erratic cycles and brutal period cramps, I can happily say I now have a regular 28 day cycle and only need to take one ibuprofen on Day 1. My emotions are in check and it also cleared up my skin breakouts that I used to experience around my cycle. "
Read the full experience here.